Congratulations to the proud parents of our two latest shrouded Caimans. One sports a T3 aluminum shroud that will be offered as our standard shroud in the future. The other one has the optional carbon fiber shroud, very nice eye candy!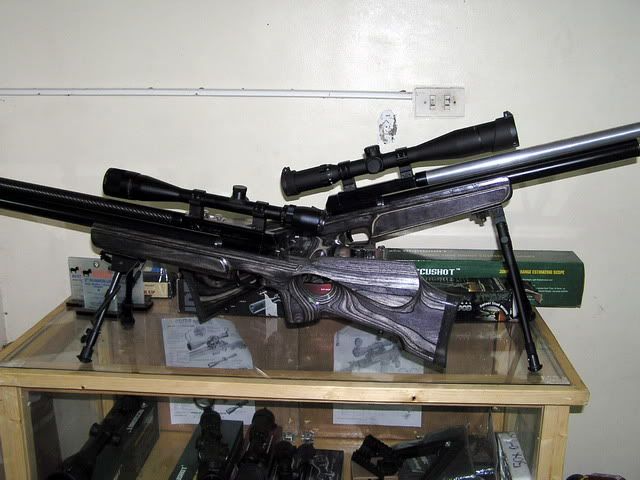 More pictures to come later...
UPDATED
!

Thanks to proud new owners Robert and Tim, here are a few more pics. Notice also that one has the ambidextrous thumbhole stock.