The 2nd 2006 Defense and Sporting Arms Show was held last week from thursday till monday. We almost weren't able to attend because of some snafus, but Fields & Forests were gracious enough to help us display our wares, we owe them a lot.
As much as I wished I could be there to help out, I was not able to make it and Noli had the whole show to himself. Not something to look forward to since the last show there were three of us and we all lost our voices, but I'll leave the show details for him to tell. What I do have are the pics that he sent me. This show marks the debut of the shrouded versions of our rifles, as well as the new design of the folding stock Caiman.
Check out the slideshow below or
click here to see the rest of the pics...

Our line up



A close up of the new folding stock design



The crowds were there again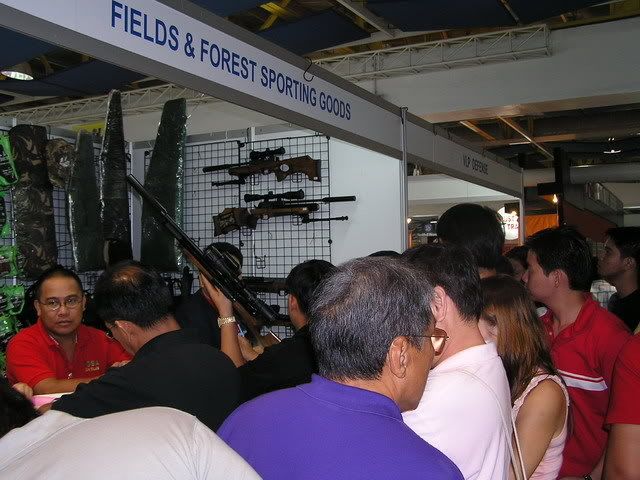 The Fields & Forests team